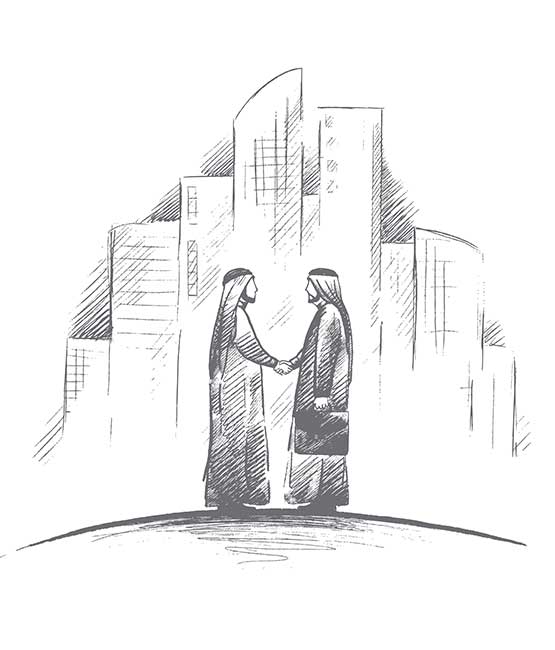 WHO WE ARE
AshTech is centered in the Kingdom of Saudi Arabia, having its physical establishments in Riyadh. We function to provide innovative and pioneering IT solutions to private as well as government organizations that includes a broad range of services from software development, assets management, networking and ITSM, to providing IT consultation, outsourcing and training and Atlassian services.
We specialize in IT services and are committed to deliver high-tech solutions to the whole breadth of IT users (companies). Our services cater the needs of various organizations in various sectors of the economy and aim to provide technical support to businesses, regardless of their nature or size. Our technical experience and vast expertise in the field of information technology enables us to deliver high-end technical services to clients.
We take pride in citing that our devotion and attention-to-detail proves our keen commitment towards delivering exclusive IT services. Hence, our mission is not only to provide integrated IT solutions to organizations but also bridge the gap between state-of-the-art technology and business objectives. Consequently, we make use of preeminent practices and methods that present customized solutions to the clients in accordance with their requirements.
To operate at an optimum level and provide valuable services to our clients, we plan, devise and implement bespoke IT solutions that directly caters the needs of organizational goals. Nevertheless, in this revolutionary era, companies and organizations require IT support in one or the other way to continue functioning without any hindrances or glitches.
Businesses or companies relying majorly on IT departments require IT support, consultation or outsourcing that is readily available as and when required, while others require the input of IT professionals for new projects or ventures. Hence, we visualize to be a pioneer IT service provider around the nation, while aiming to offer a broad spectrum of professional and reliable IT services to our customers.
Our Mission
Our mission is to deliver exceptional Atlassian services in Saudi Arabia and form a bridge that connects organizations with advanced IT services and solutions. Therefore, our aim is to establish a strong relation with our clients to ensure the provision of unshakeable IT solution for the client's business. We aim to reach the heights of excellence by delivering high-end IT services and solutions throughout our clientele list.
To accomplish our motives, we incorporate professional determination towards providing the best IT & Atlassian services, assuring complete satisfaction and convenience of our valuable clients.
Our Vision
We aspire to be a leading company that provides reliable, unique and incomparable IT solutions and services to the whole breadth of organizations. By doing so, we intend to fulfil our chief purpose of establishing as the first and foremost choice of IT service provider of every organization. Hence, we strive hard to keep the quality of our services and solutions persistent and in accordance with the advancing needs of companies.
Our purpose is to work above and beyond customer satisfaction by all means possible.
Why Us?
We serve organizations the most reliable and groundbreaking IT services with continuing new solutions and innovations dedicated towards achieving the highest quality of result. On the other hand, our Atlassian experts in AshTech understand the importance of each organization's unique business processes as well as objectives that leads towards acknowledging the ways of minimizing organizational risk, downtime, and ultimately curtail negative financial impact on our client's business.
To establish a high standard software and market presence, our clients do not need to drain bundles of money. Our services are reliable, secure, and cost-effective that do not compromise on the quality of IT services. We value our clients and are dedicated to offer such services that reduces their administrative and financial burden in the long run.
AshTech is partnered with the leading companies of hardware and software that are recognized around the globe, namely Amazon AWS, Intel, Lenovo, HP, HPE, Cisco, Fortinet, Adobe, TrendMicro, Aptec, Metra and Redington. Hence, whether it is software development, IT consultation or Atlassian services that you are seeking, AshTech ensures to deliver rock-solid solutions, stronger frameworks and modernized technology that will cater to each organization's individualistic demands and objectives.
No matter how specialized or personalized IT solutions you are looking for, AshTech will ensure to provide best solutions, hardware and/ or software services that will directly target your needs in the most promising manner.  Reach us.